Description of connections and control elements on Balluff SmartVision controller
The Balluff SmartVision controller is an inspection system, used to see which application areas are optical identifications, for inspections for quality assurance, and also for the measurement of objects.
With the LAN interfaces you can integrate the Balluff SmartVision Controller into an existing network. Additionally, the Balluff SmartVision Controller offers two fieldbus connectors.
Via USB 3.0 and Gigabit Ethernet ports you can connect USB3 Vision and GigE Vision compliant industrial cameras.
Connections and Control elements: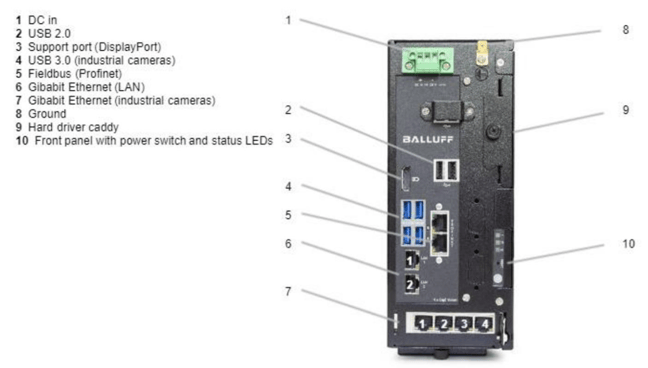 Details: