Shielding in case of Field attachment connector
A shielded cable needs to be connected to this connector BCC0869.
While assembling, the shielded part of the cable comes into contact with the housing of the connector. On connecting this connector to the BIS V (eg.) the shielding gets connected to the housing of the BIS V.
Finally, the BIS V has a grounding point which needs to be properly grounded.
If this is followed, then the EMI/noise will get grounded and will not interfere with the communication data cables.
Apart from this, standard practices for connections and cable routing need to be followed to avoid EMI along the length of the entire cable.
Image below is for cable preparation: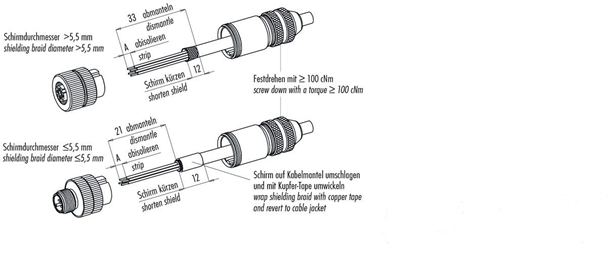 Image below displays the connector assembly: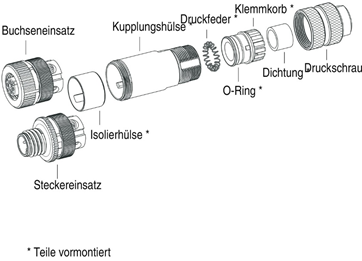 Learn more about Balluff Connector