BIS L Easy Loop function
It is ideal for low-cost RFID for multiple read-only station conveying and pallet tracking applications using a simple daisy-chained design for single channel communication.
Connects up to 8 readers directly to PLC via RS-422, and up to 16 readers to a PC or PLC via optional com module using a RS-232 or a Ethernet TCP/IP interface.
Prefabricated cable and connectors for rapid, correct wiring.
No address settings.
A single cable will suffice, and a separate power supply is no longer necessary.
All processor units function independently to allow dynamic operation.
All lines can be extended up to 80 meters.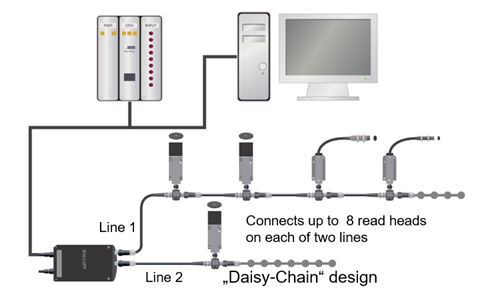 Learn more about Balluff RFID system