12 conductor cable for Magnetic Linear encoder.
12-conductor cable with sense line (measuring line) for preventing voltage drop in the supply.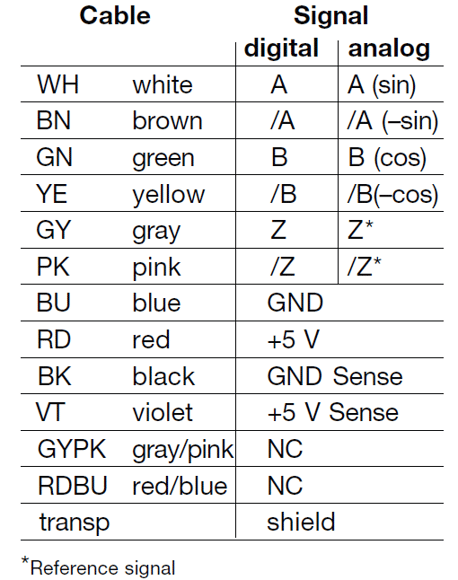 To prevent a voltage drop in the supply line, a regulated power supply with sense input should be
used . If this is no possible or desired, the sense lines in the 12-conductor cable should be connected in parallel to +5V and GND.

Power supply with sense line .

Power supply without sense line.