Food-grade wash down environment module types, function, and applications
For strict hygienic requirements:
The new family of network modules are developed for the extreme conditions of the foods and pharmaceuticals industries.The corrosion- and cleaning agent resistant modules in stainless steel with their easy to clean washdown design ensure reliable and errorless signal transmission even in demanding environments with stringent requirements.

The family of products include machine mount IO-Link masters with 8 IO-Link ports each port can be configured as dual input or output, or can connect to wide variety of IOLink sensors or actuator modules as well as IO-Link sensor/actuator hubs.
The efficient point-to-point connection of IO-Link enables distributed modular architecture that offers flexibility and future expandability.Network nodes equipped with an IO-Link master communicate directly with the controller or machine control device via Ethernet/IP.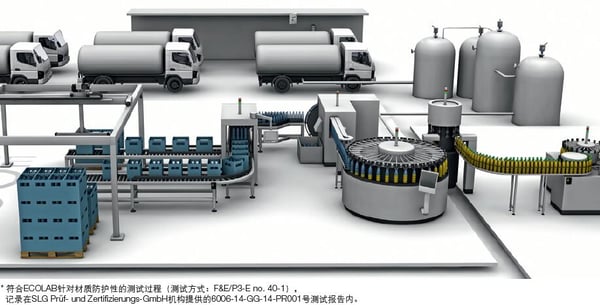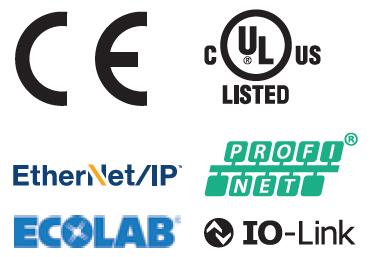 Whether in direct contact with foods, with high pressure cleaning, or in the non-food area: Depending on where you use the components in the machine, they must meet various requirements.
We offer the right solution for every requirement – from IP69K sensors to the right cables. These are resistant to cleaning agents and corrosion, have the highest IP69K rating and are therefore highly reliable under extremely harsh conditions. In addition our components meet the requirements for food safety promulgated by institutions such as EHEDG, FDA and 3-A. Hygienic design and high-quality processing are at the top of our priorities.
Capacitive fill level sensors for media contact with foam and build-up compensation, optional with IO-Link
Magnetostrictive linear position sensors for level measurement, with rugged stainless steel housing for especially long service life in extreme environments
Photoelectric fork sensors for liquid detection for fast and reliable monitoring without readjustment
I/O modules in rugged enclosures for reliable and error-free signal transmission

Learn more about Balluff's high-pressure wash down and hygiene