Balluff simplified solution for robotic grippers
The customer was experiencing excessive downtime due to the relatively low flex rating of a 23 conductor cord set. The cable ran up the dresser pack to the end effector of the robot with many inputs that needed to be returned to the PLC.
Therefore, the customer desperately wanted a solution that could be easily integrated onto the robots, while also offering flexibility to meet the needs of various other end effectors that they may install.

Benefits of Balluff's Network IO-Link Master & Inductive Couplers:
■ Inductive couplers pass signal and power through an air gap;eliminating physical contacts on the end effector tooling
■ Minimizes unplanned downtime
■ Eliminates cable breakage that caused the downtime
■ Input requirements are addressed
■ Solution can be applied to other robotic systems experiencing similar issues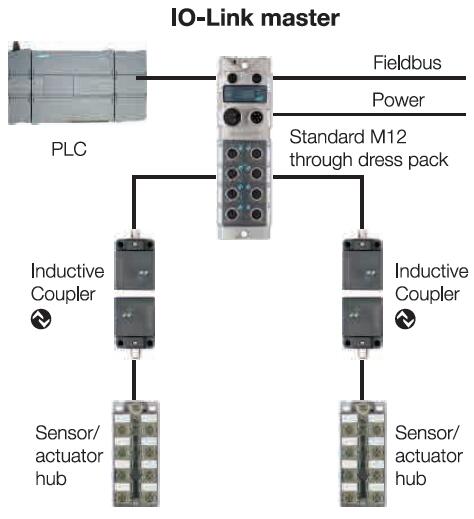 Learn more about Balluff's inductive couplers