Analog signal input module function
In most equipment and machines analog signals make up around ten percent of the total data volume. But connecting and incorporating analog input signals is an expensive proposition. The installation requires shielded cables and the controller needs expensive multi-channel input modules.
Not so with the IO-Link Hub because the analog input signals are passed through the IO-Link hub to the IO-Link master as a digital signal. This enables the module to ensure the maximum signal variance and makes the mixing of different current and voltage interfaces on a module possible.
The IO-Link hub is designed for a maximum of 8 analog input signals and represents an important cost savings potential for systems that process analog values.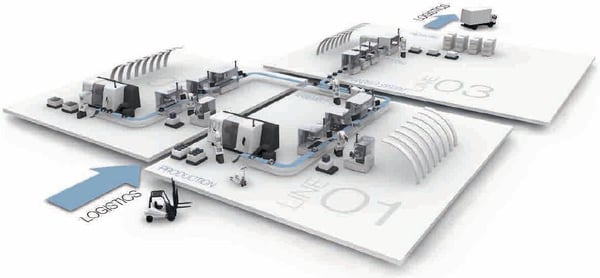 Features:
■ 8 analog input signals
■ Each port can be configured as an input for a voltage/current signal,Pt sensor or thermocouple
■ Various current/voltage interfaces available (0...10 V, 5...10 V, –10...+10 V,0...5 V, –5...+5 V, 0...20 mA, 4...20 mA)
■ Configurable resolution (10...16 bits)
■ High enclosure rating for harsh conditions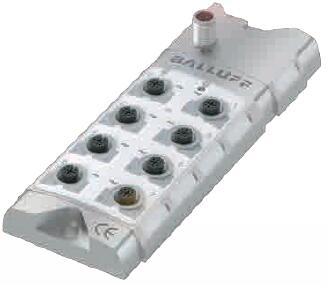 Learn more about Balluff's 8-channel analog module