Field position measurement, magnetic field positioning systems
The new BMP magnetic field positioning system from Balluff lets you monitor continual work processes reliably and without wear.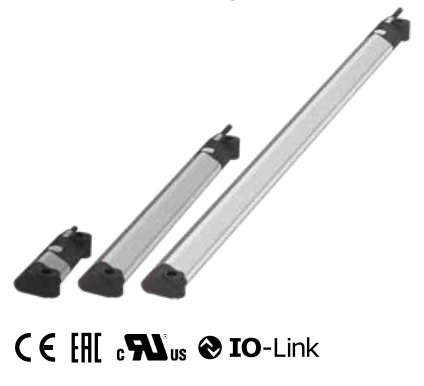 The Smart Factory, with its complex production lines, affords high flexibility. It can be difficult to integrate the required process and product quality while demands and specifications are changing continuously.

Keeping a constant eye on the process becomes critical. Sensors in grippers, stamping machines and tool changers play a critical role in the process. They ensure the essential speed of action, precision and flexibility.This helps you stay in control of various processes and ensures simultaneous processing of work pieces all while remaining energy-efficient.
The result is high process reliability and automation quality that works in a variety of applications: whether you need to control assembly in the automobile industry, or quickly adapt to changing formats and process parameters in the packaging industry, the new magnetic field positioning system provides reliable, accurate results.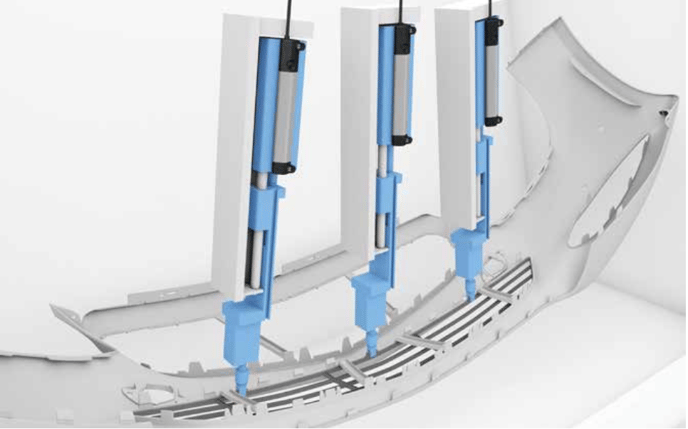 Features:
■ Modular concept for greater flexibility –measuring range up to 256 mm
■ Wide transparency – continuous checking of piston position in tight spaces with analog voltage and current output as well as IO-Link interface
■ Reliable results – application-relevant linearity and repeat accuracy
■ High process security – low temperature drift and high quality electromagnetic compatibility
■ Ideal for Industry 4.0 – format change, condition monitoring and predictive maintenance

The common models are as follows: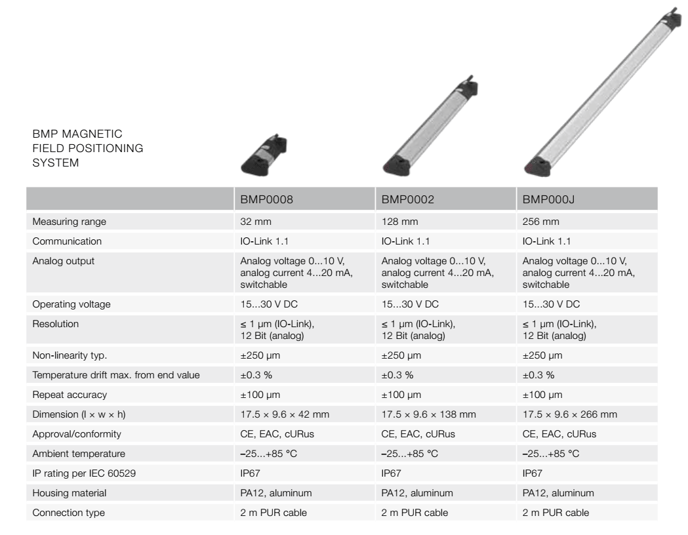 The common accessory models are as follows:

Learn more about Balluff magnetic field position measurement sensors