Balluff's tank level monitor solution
Storage and dispensing applications for solids and liquids place particular demands on the user. In addition to foaming, difficult to access storage tanks and heterogeneous fluids, hygienic criteria play a decisive role especially for such applications.
In order to ensure faultless production, storage tanks must always contain enough product yet not overflow in order to avoid expensive losses. But how to detect the fill level at all times when there is no direct view into the tanks?
Balluff offers an intelligent solution for just such cases.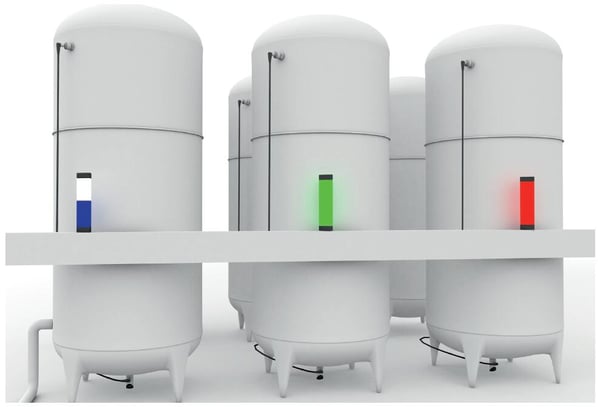 Your advantages:
■ Simple visualization of the current level
■ Optimization of equipment availability, no running out or overflow of the tank
■ Increased efficiency
■ Prevents material losses

Learn more about Balluff's tank level monitor solution