Balluff's IO-Link product types
With the BNI007 master station module and the BNI007Z slave I/O module, the maximum number of points can reach up to 496.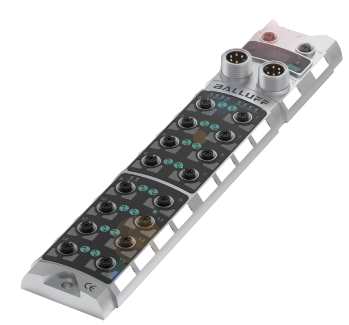 BNI007Z is one of the most popular IO-Link interfaces in our master station module sets, with a total of 16 IO link interfaces.
Moreover, BNI007Z can realize secondary expansion and realize the expansion of overall 30 I/O points. With IO link, you can transfer up to 496 I/O channels of data just by node / IP address. With data compression, you can save valuable addresses and minimize critical installations.
The 16x IO-Link master allows up to 496 I/O channels to be configured. It has doubled its capacity and achieved significant cost savings. The implementation of this network architecture only requires the use of standard unshielded cables.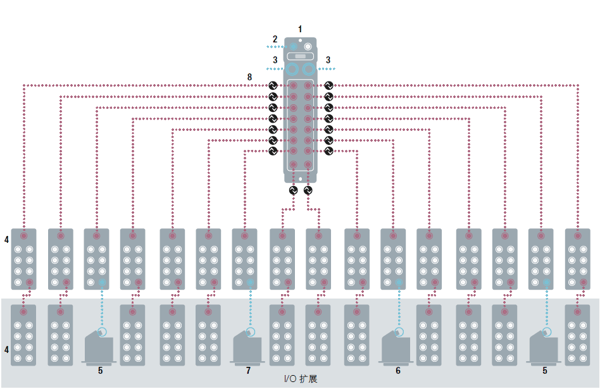 You can still use all of the IO link features, while reducing wiring effort and saving money. The IO-Link actuator/ sensor hub and its expansion port set a new standard.
By combining the IO link master station, you can extend the distributed architecture of the network topology in a new way, because you can use this port to connect to the valve island interface or additional IO link hub. Plug and play, that's it.
Additional inputs and outputs are also easily handled in this way - without adding a master station.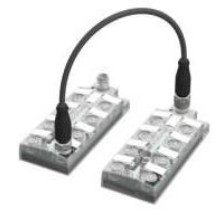 Learn more about Balluff's BNI007Z