Deflecting mirrors for safety light curtains
Deflecting mirror is used for fencing of the room or area.
Cost savings by using only 1x body protection light curtain pair (pos. 1 + 3).
For mounting the deflection mirrors (item 2) you can order a separate floor support and
mounting kit. For correct alignment, a laser pointer is also available (BAE00WJ).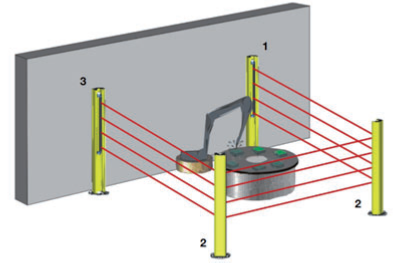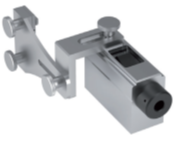 Floor support
BAM02NJ Deflection mirrors BAM02NL Laser pointer BAE00WJ