IP69K magnetostrictive linear position sensor
High mechanical loads, moisture and water often cause sensors located outdoors, or in
other demanding environments, to fail.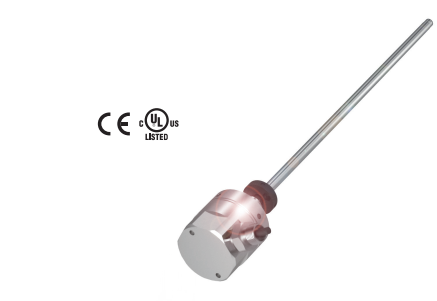 To provide continuous operation in highly demanding applications, quality, performance and reliability are needed. Position sensors from Balluff are subjected to extreme load conditions even during the development phase, to ensure that possible weak points are detected and eliminated and a rugged product design is the result. This is why these linear position sensors are able to exceed your expectations in diffcult industrial environments.
The welded and sealed housing with IP68 protection withstands harsh ambient conditions. For the most demanding applications a cable protection system can be installed on the threaded housing connection. This gives the sensor an IP69K rating and additional cable protection. The solid stainless steel housings are mechanically rugged and chemically resistant to a variety of media such as oils and saltwater. This construction ensures precision and reliability even in challenging outdoor applications.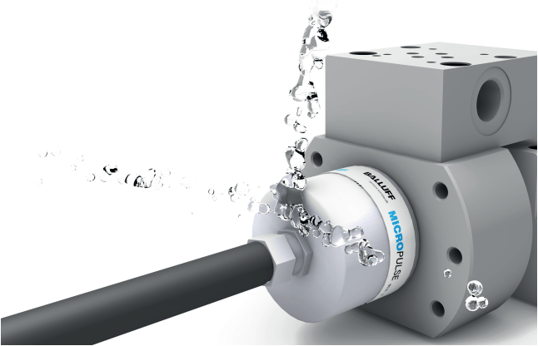 Features:
■ Extremely waterproof with IP69k
enclosure rating due to the welded
housing and the optional cable
protection system
■ High chemical and mechanical robustness
due to stainless steel housing
■ Non-contact and wear-free,
insensitive to contamination
■ Fast and easy installation and set-up
due to thread-in design and teach-in
functionality

The common models are as follows: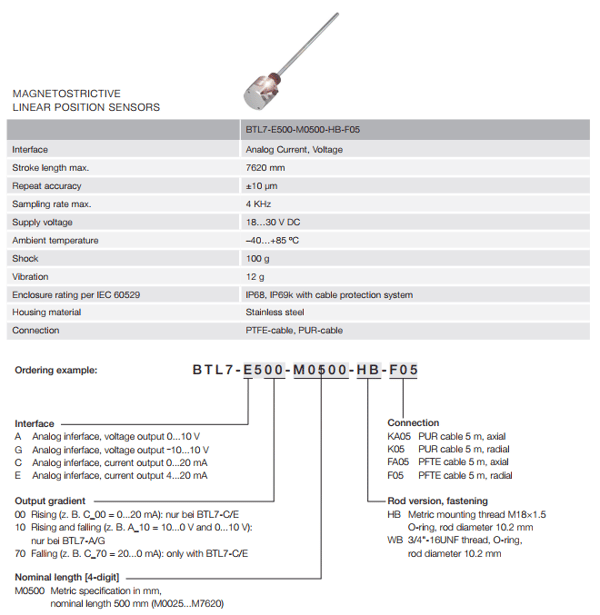 The common accessory models are as follows: