PROFIBUS, analog module, p-pulse
The BNI0065 master station module can be used for p-pulse displacement sensor.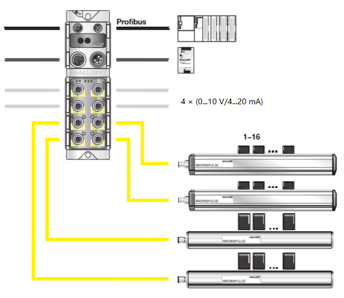 The profibus module P111 is designed to connect micro pulse displacement sensors. This displacement measurement system is robust, versatile and suitable for extreme environmental conditions. With its rugged metal case, the profibus modules P111 can meet the most stringent mechanical requirements and are very suitable for use in harsh industrial environments.

These modules have four BTL ports which are independent of each other. Each BTL port can use up to 16 positioning magnets. The maximum rated length is 7620 mm. Depending on the type, 4 ports can be arranged for connecting digital or analog sensors.

By combining the micro pulse sensor BTL and profibus module P111, users can get the maximum functionality and cost-effectiveness of Fieldbus integration.
At the same time, the module integrates four analog inputs.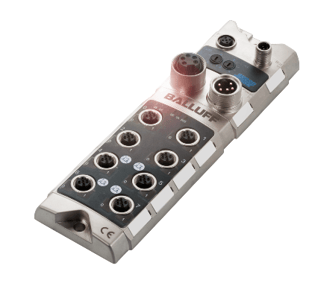 Learn more about Balluff's p-pulse interface in the PROFIBUS module