Can I calculate FOV online for Balluff vision cameras?
Balluff offers an utility called Machine Vision Configurator through which you can calculate the FOV. It is available on Balluff website, and you can access it by following the procedure below:
Please, go to:
Home
Product Finder
Machine Vision and Optical Identification
Select the Camera Series
Click Go to configurator
Enter required Working distance,
Enter required Image width,
Search, calculated focal length and camera resolution type will be displayed
Select desired item….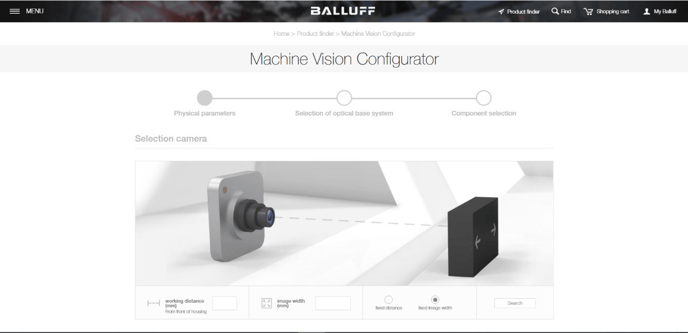 More about Balluff's Machine Vision Configurator