The advantages of the smart safety
IO-Link advantages for safety with reliable, flexible exchange of information, data transfer across all levels, easy connection and universal standardized interfaces – with Safety over IO-Link comes the advantage of having the proven safety benefits of IO-Link.
Easy to integrate: Integrating safety technology only requires you to connect the I/O module to the IO-Link master.
You can connect nearly any safety device to this system, which is open all the way to the sensor
level.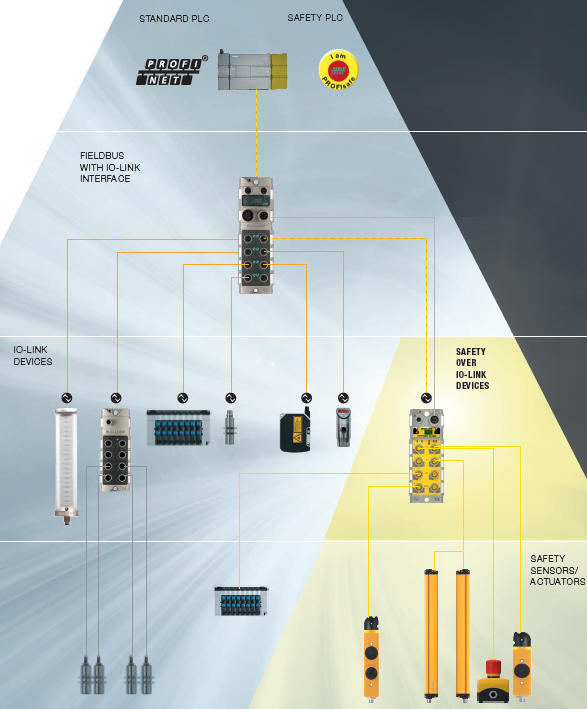 Parameters are configured centrally using the controller. Safety-related information is sent directly through the master to the controller. Using Profisafe via Profinet guarantees secure communication with the controller. In some cases you can even dispense with a separate hub.
This is because the Safety Hub makes it possible to bundle signals from standard binary sensors as well. A simple system setup reduces machine installation space An intelligent expansion of IO-Link with the addition of safety components makes it easy for you to set up the system.

You cut down on wiring and reduce the volume of your control cabinet as well as the installation space of your machine.