The types of cables Balluff can provide
Balluff offers ab extensive selection of connections for all major industrial networks, with various materials for application-specific use around the globe:
Single-ended cord sets
Double-ended cord-sets
Field attachables
Junction blocks
Receptacles
Bulk cables
Y-Splitters
Tees
Bulkheads
Adapters
Terminating resistors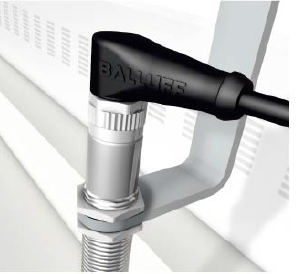 The communication modes:
Can, cc-link, DeviceNet, Namur, NPN, PNP, Profibus, Profinet, Ethernet /IP.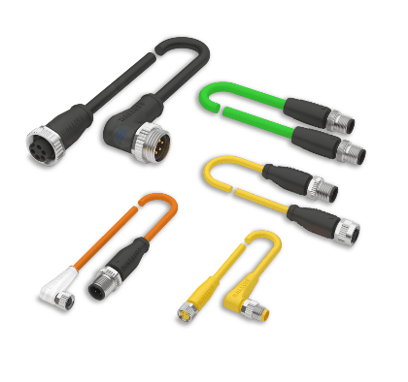 The interface codes:
A,B,D,L,T,X. Number of conductor cores: 2, 3, 4, 5, 6, 7, 8, 12, 19.
The cable sheath material:
FEP, PUR, PVC, TPE, TPE-V.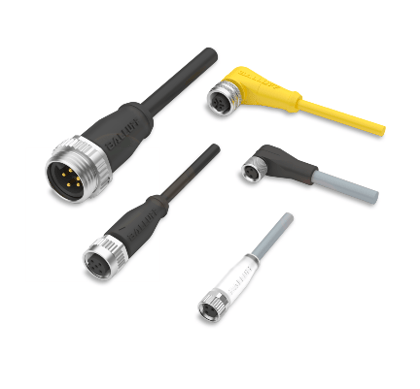 The plug structure:
1/2" socket, 7/8" socket, A, din-0 °/180° valve plug, B, din-0 ° valve plug, B, din-180 ° valve plug, d-sub plug, USB 3.0 micro-b plug, M5, M8, M12, M23, RJ45.
Protection level:
IP20, IP65, ip67, ip68, IP69.
Learn more about BALLUFF cables