Color sensors from Balluff
Color sensors detect the color of objects. Sensors scans the target material in order to detect the taught color. Balluff true color sensors use white LEDs to provide a greater color spectrum evaluation.
True color distinguishes color nuances, differentiates polished or unpolished metal, white light, color mark.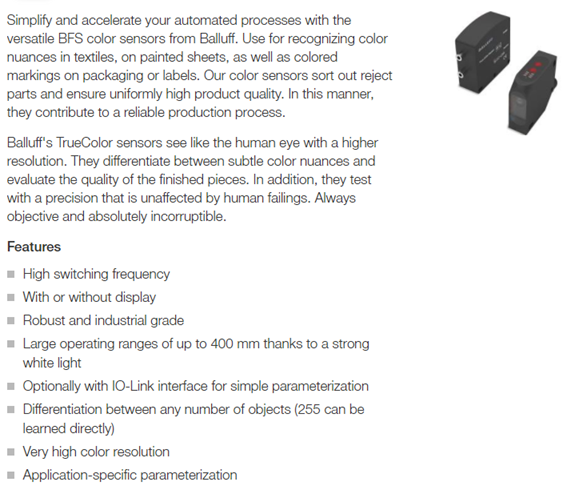 Visit our website for more details