What kind of ultrasonic wave sensor can Balluff provide?
The ultrasonic sensor emits an acoustic pulse that is not audible to humans.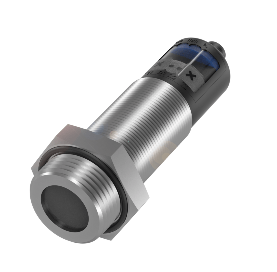 This sensor analyzes the echo of the target. Balluff offers a variety of ultrasonic sensor types, with a detection range from 250mm to 800mm, and an operating frequency from 0 to 250hz. It comes with a digital display, various specifications (M12, M18, M30, Q62, R06, 18D) and other different sizes. The material is made of plastic, metal and stainless steel to meet the customer's demand of identifying and detecting solids, powder, and liquids.