Smart safety
Safety over IO-Link bridges the gap between the safety architecture and the standard automation- bringing both systems together, further simplifying complexity of today's automation.
Using state-of-the-art technology and quality that you come to expect from Balluff, Safety over IO-Link from Balluff significantly enhances value of your investment. Balluff safety components
Our safety concept includes a growing number of products and components that minimize risk for people and production systems. These components are easy to integrate into your existing
control system.
One-of-a-kind: Safety over IO-Link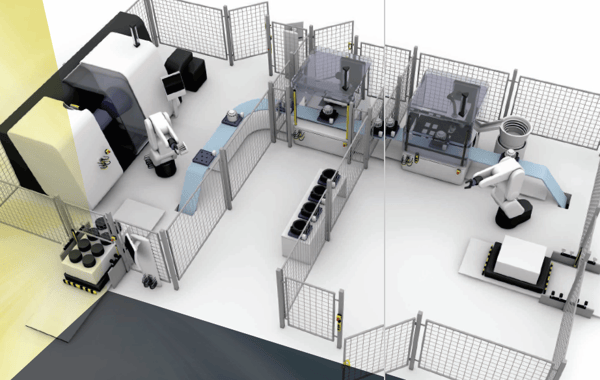 To increase the efficiency of safety concepts and integrate them into the control system, we have developed the Balluff Safety Hub. This is the first integrated safety solution that uses IO-Link! Safety over IO-Link is easy to integrate, responds quickly and can replace the control cabinet.
Safety over IO-Link combines automation and safety technology.
IO-Link handles communication down to the last meter and provides both sensor/actuator details, as well as secure information. State-of-the-art, with the quality you have come to expect from Balluff. Built-in flexibility to adapt to changes quickly Same IO-Link master port can be used for safety I/O module or for standard I/O module. Depending on the application at hand, the system can be quickly re-configured to adapt to the changes without deviating from standard topology.