Balluff's Inclination sensors
Many applications require precise position control as well as continuous guiding and monitoring of rotary movements.

Inclination sensors from Balluff measure the deviation from horizontal or vertical axes up to 360°. The sensors are available with two different measuring principles, making them ideal for numerous industries and applications.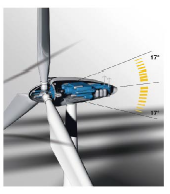 The most important benefits:
Contactless and absolute
Capacitive measuring principle and MEMS
Direct inclination measurement without costly special constructions
Interfaces: 4…20 mA, 0…10 V and Modbus
Appropriate for use in harsh conditions with high protection class IP67
Measuring range up to 360°
Simple mounting and integration in your facility
For use in many industries: factory automation, energy, hydraulics, packaging, plastics, rubber, tires, life sciences