The solutions sensors are capable of offering
In the field of sensor technology, Balluff handles the entire range of technological diversity with its various operating principles. We provide you with high-quality sensors for any application or requirement: from distance measurement to object detection and level, temperature and pressure monitoring.
For everyday industrial uses as well for tough applications in critical environments.
Our quality management regime is DIN EN ISO 9001:2015 certified.All Balluff sensors are tested in our in-house, accredited laboratory. Balluff sensors meet regional as well as international standards and are used throughout the world.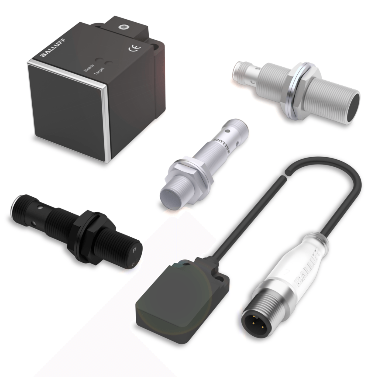 Your Balluff solutions include the following:
Inductive Sensors
Photoelectric Sensors
Capacitive Sensors
Magnetic Sensors
Ultrasonic Sensors
Mechanical Cam Switches
Magnetostrictive Sensors
Magnetically Coded Sensors
Inclination Sensors
Pressure Sensors
Temperature Sensors
Flow Sensors
Microwave Sensors
Learn more about Balluff's sensor solutions