Thermal flow controllers
Continuous monitoring of process media on machines and equipment contributes greatly
to process security. In addition to pressure and temperature, flow is also something that always needs to be kept an eye on. The thermal flow controllers from Balluff let you detect the flow of liquid media in direct contact, such as in machine tools, on pumps and compressors. This is how our rugged flow controllers ensure the proper function of your machine.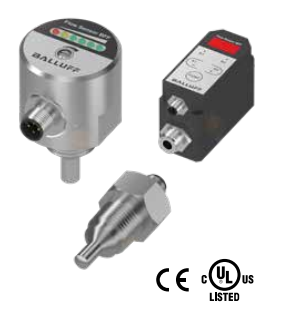 By detecting a reduction in the flow, they can, for example, alert you to a failure of the
flow pump, a clogged flter or a leak in the hose system. Or in machining centers, they
continuously monitor the flow of the cooling lubricant to protect and ensure full-service
life of the tools. Our flow controllers also stand out when it comes to monitoring other aqueous media, such as cooling water, making them indispensable in a wide range of applications.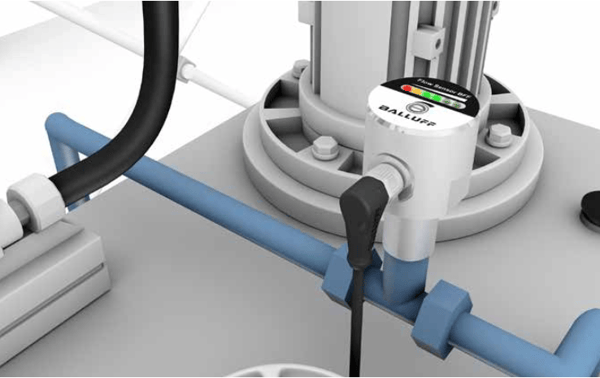 Features:
■ Directly detect liquid media
■ No moving parts, making them
resistant to soiling
■ Threaded or in-line versions,
depending on the flow amount
and tube diameter
■ Simple to integrate,
rugged M12 connector
■ Visualize flow with LED line or display