Balluff's terminating resistor
At Balluff you will always find the right terminating resistor. This is because we offer terminating resistors for all standard commercial bus systems: Profibus, Devicenet and CC-Link. Our broad product range includes both standard and customized components.

Available in various form factors and in molded versions. All products are best suited for rugged use in the industrial environment. Rugged, noise-resistant and extremely reliable, they contribute to the high production quality of your systems.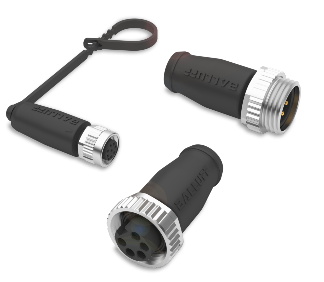 The most important benefits:
Robust, immune to faults
Resistant to shocks and vibration
Industrial grade
IP67, optionally IP68
High-quality materials
Reliable
Various designs
Suitable for all standard commercially available field bus systems
Supports high manufacturing quality