Balluff's work piece and the tool
The basis of Industry 4.0 is the availability of all relevant data in real-time as well as the ability to
create the optimal value from the data at any point in time. Balluff sensors and identification systems ensure this availability. With our networking technology and connectivity solutions, the data can be collected and transported to provide basic information from analysis to the higher level systems or cloud.

This is our core competency: As a pace-setter, we create the prerequisite for Industry 4.0 solutions.

Take a look at our application examples.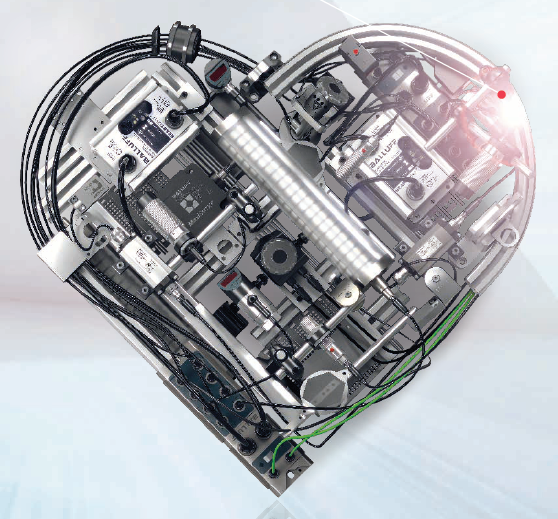 APPLICATION: PARAMETERIZING
Achieving the best results on a machine like a lathe requires a reliable grip on the work piece and the tool. Here pressure sensors are used for clamping pressure monitoring, but they are also ideal for monitoring process media such as coolants, lubricants, hydraulic fluids and pneumatic components. IO-Link pressure sensors are parameterized via the controller, so that they can be installed directly where the action is. In the best position for measurements and perfectly matched to the machine design. This saves installation effort and ensures the highest machine availability. Replacing a sensor is plug-and-play, as the configuring is automatic with IO-Link.
Learn more about Balluff's a reliable grip on the workpiece and the tool